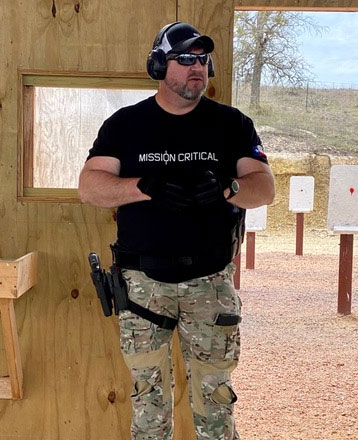 Richard (Billy) W. Lumpkin
CWO4 SEAL ret.
Billy Lumpkin retired after 24 years of service in the Navy SEAL Teams serving from 1988 to 2012. During his career he served at SEAL Team EIGHT (ST8), Naval Special Warfare (NSW) Development Group (DEVGRU) and NSW Groups TWO and THREE (NSWG-2 & 3) Training Detachments (TRADET) as an Operator and Training Officer. While assigned at ST8 and DEVGRU's Assault Squadron as an Assaulter and Sniper Troop Leader he did multiple worldwide combat deployments. After receiving his Commission he was assigned toNSWG-2 TRADET as the Assault Officer In Charge (OIC) where he trained over 50 SEAL Task Units from SEAL Teams, TWO, FOUR, EIGHT and TEN in Close Quarter Combat and Urban Warfare preparing them for their Combat Deployments. He then returned to DEVGRU as the Selection and Training Green Team OIC for several years finishing his career at NSWG-3 as the TRADET OIC.
Currently he works as a Lead shooting instructor at Rogers Shooting School, adjunct lead instructor at Mid South Institute of Combat Shooting, Tier 1 Group and owner of Tier 1 Tactical Solutions where he is still active in the Special Operations Community training our Nation's current Military Special Operations Forces and our local and Federal Law Enforcement communities SWAT and Special Response Teams.
 Come by and see large inventory of guns,
ammo and other sporting goods.
780 Golf Course Rd – Demorest, GA 30535
706-778-7191
We are constantly getting new inventory